The Magic of Little Palm Island
Little Palm Island is the marquee private resort in Key West. Offering a wide variety of dining options, spa recluses, aquatic activities, and lodging; vacationers are guaranteed a first rate experience with access to the busy Duval Street without the unwanted exposure late at night or in the middle of the day (if desired).
The Magic of Little Palm Island can almost entirely be tied to the number of opportunities provided at the resort. The list includes back country fishing, scuba diving, snorkeling, sailing, kite boarding, helicopter rides, seaplanes, sky diving, dolphin encounters, eco-tours, spear fishing, island hopping, wake-boarding, and water skiing. No required combinations means guests are free to do as much or as little as possible.
Fishing
Those interested in different types of fishing will have seemingly endless chances. Back country fishing gives boaters the chance to try and catch tarpon, permit, and bonefish. The Ocean Outlaw is a completely modernized 1972 Hatteras built for off-shore fishing equipped with A/C, satellite television, and a full kitchen. Spearfishing rounds out the inordinary opportunities provided by the resort alone.
Other Activities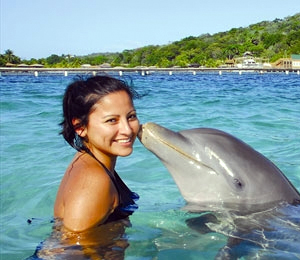 Families will find group rates and easy-to-learn activities as a favorite way to spend their days. Dolphin encounters, snorkeling, and sailing are available to all while scuba diving is an option to those willing to learn the necessary information.
The Spa includes facials, massages, ritual bath experiences, and many more services in addition to a complete fitness center. Those interested can inquire about available packages for the complete experience.
Little Palm Island offers guests a complete look at the dream Key West vacation. Beyond the limitless activities and services offered are a number of private dining options and relaxing bungalow getaways. An easy way to heighten the experience, the resort and spa makes for the complete vacation.
You dream the journey and destination, Keys Seaplanes® delivers…
Tell us your dream & Let's Fly!
Click here to Call Now – (305) 304-7907
Or make a reservation HERE